You can attach dyes to certain fabrics more effectively for use in dyeing and painting by using a soda ash solution. Soda ash solution changes the PH balance of the fibers in the clothing so that the clothing fibers attract, attack and retain the dyes. The dyes you normally use in dyeing or painting will be held to the fibers of the fabrics more tightly if you use soda ash solution. A simple soda ash solution can be made with soda ash and some warm water.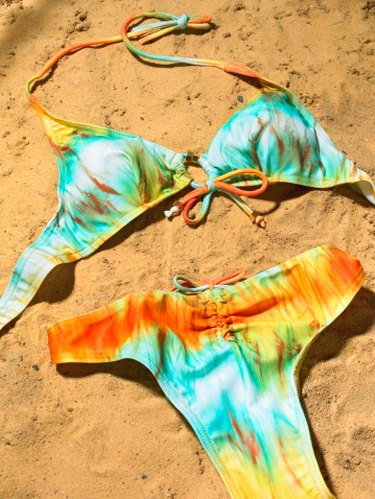 Things You'll Need
Stove

1 Cup Of Soda Ash

Pot

Thermometer

1 Gallon Of 96-Degree Water

Stick

Bucket
Step 1
Place 1 cup of soda ash in a bucket capable of holding 1 gallon of water.
Step 2
Heat a gallon of water to around 96 degrees Fahrenheit. Leave the gallon of water outside on hot day or heat it on a stove top in a pot. The water does not have to be exactly 96 degrees, however the optimal temperature to complete this task is exactly 96 degrees. Use a thermometer to check the water's temperature.
Step 3
Pour the heated water into the bucket containing the soda ash. Mix the solution thoroughly with a stick.
Warning
You should not use soda ash solution with protein fibers like wool.