Things You'll Need
4 apples

Paring knife

Bowl

1/2 cup lemon juice

1 tsp. salt

Spoon

Colander

Paper towels

Baking sheet

Cooling rack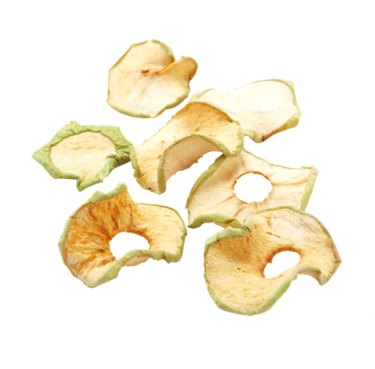 Apple-themed decorations add color, texture and whimsy to decorative craft items made at home. When creating something that you want to use for awhile, it's important to preserve the apples so they will last as long as possible without becoming rotten or moldy. Wreaths and potpourri are only two options with which you can use dried apples. Proper preservation techniques and supplies allow you to dry the apples for immediate use or store them for use in later handmade decorations.
Step 1
Hollow out the center of the four apples to remove the cores. Slice the cored apples into apple rings with a thickness of 1/8- to 1/4-inch. Leave the apple peels on for extra color.
Step 2
Place the freshly cut apple rings in a bowl. Stir 1/2 cup lemon juice and 1 tsp. salt together in a separate bowl. Pour the lemon and salt mixture over the apple rings and allow them to soak for five to six minutes, making sure to stir the apple rings around after three minutes. Soaking the apple rings in lemon and salt prevents them from turning brown.
Step 3
Empty the apple rings into a colander for two minutes to allow the lemon juice to drain off. Lay the apple rings in a single layer on a few paper towels. Place a few more paper towels over the apple rings and pat them dry.
Step 4
Preheat the oven to 150 degrees Fahrenheit. Set a wire cooling rack on the baking sheet. Place the apple rings in a single layer over the cooling rack.
Step 5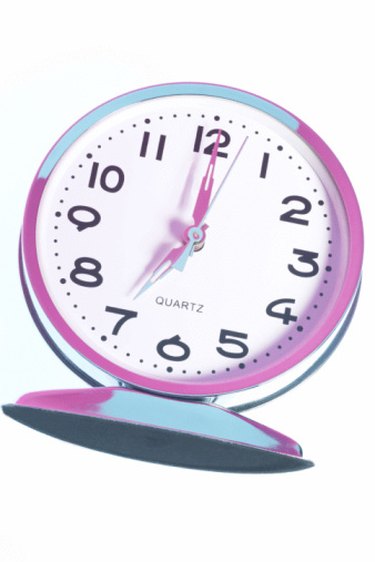 Dry the apple rings in the oven for six hours until completely hard and dry. Remove the baking sheet and allow the dried apple rings to cool on the rack before removing them.
Tip
Store leftover dried apple rings in an airtight plastic or glass container to prevent them from getting moist and moldy.
Shake the apple slices in a bag containing ground cinnamon, orange zest and cloves before drying them in the oven to create scented apple rings.