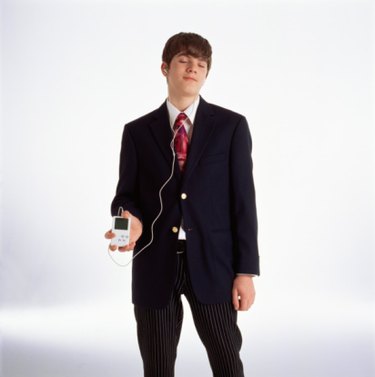 While Sweet 16 parties are typically focused on honoring a young woman's coming of age, they can also be an important event for a young man. Whether you are escorting a young lady to her big day or adapting the concept for your own special event, opt for formal wear to suit the occasion.
Step 1
Choose a store that sells or rents suits; if purchasing a new suit, expect to pay $100 to $500. Invest in your own suit if you plan to wear it to the Sweet 16 party and other formal events that year. However, you can expect to outgrow your suit before you graduate.
Step 2
Choose a color or pattern that is timeless. Black is the most versatile; however, navy blue, gray and pinstriped suits are also effortlessly fashionable. Look at suits that are constructed of wool or cotton. Match your suit to the color of your date's dress if you are escorting someone to the party --e.g., a sky blue dress and navy blue suit match but a red dress and blue suit might clash.
Step 3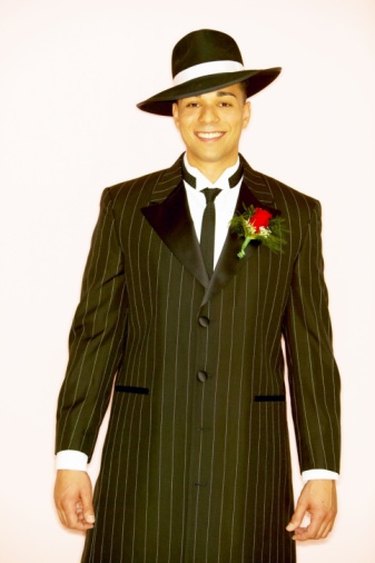 Select the jacket. Choose from either a single-breasted or double-breasted style. Single-breasted jackets have one row of buttons, while double-breasted jackets have two with a wider overlap. Opt for single-breasted if you are a slim young man and double-breasted if you have a broad torso. Decide on how many buttons you desire; one to three is standard. Choose a jacket that conforms to the body without stretching or wrinkling. Size the jacket so that it falls just below the lower curve of the buttocks.
Step 4
Select a matching pair of pants. Opt for a pleated style if desired but avoid this style if you don't wish to enhance the width of your mid-section. Select a medium or full-break style; the break is the horizontal crease in your trousers where they meet the top of your shoe. Opt for a full break if you have long legs. Select medium by default; short breaks, where the trouser just touches the shoe with no crease, are a fashion trend most suitable for slim-built young men of average height.
Step 5
Look at the jacket from the back and ensure the pleating and tails are cut to the desired length and style. Make sure you can commit to the jacket you have selected.
Step 6
Get fitted for a dress shirt in a store that caters to young men in particular; you have different needs and styles than an older man. Select a shirt that coordinates with your suit. This does not mean that it must match the color exactly, e.g., a white or cream-colored shirt can match a suit of any color; however, a baby blue shirt might not work with a brown suit.
Step 7
Select a belt and dress shoes in the same color, e.g., brown shoes with a brown belt or black shoes with a black belt. Ensure the suit and shoes coordinate but don't feel obliged to choose shoes that are the same color as your suit. Wear your belt and shoes around the house at least once before the event to break them in and make them more comfortable.
Step 8
Choose a tie; cravats are generally too formal and unsuitable for young men. Match the tie to your shirt or select a tie that fits in with the color scheme, e.g., a red tie can match a black suit with white shirt.
Step 9
Have a final fitting within seven days of the party to allow for any adjustments that need to be made.