Things You'll Need
Palette

Paintbrushes

Yellow, blue and red paint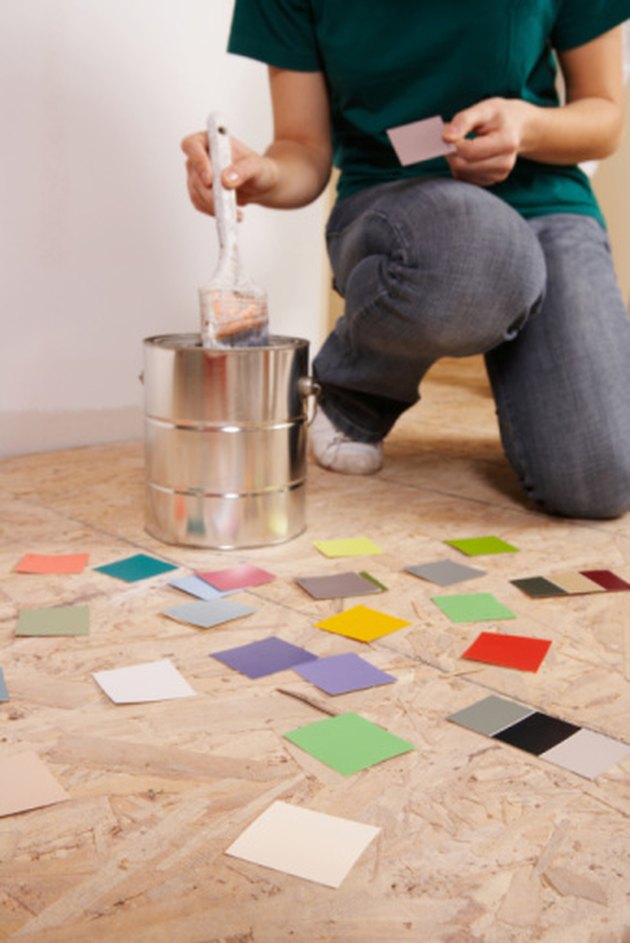 All flesh tones can be made with primary colors, but the difficulty has to do with how differently colored flesh can be. Some people tend to have a more yellow hue, some have a pink hue, and others tend to be browner. You must decide which color of flesh you are trying to reproduce. As you become more skilled, you will be able to adjust the base more quickly by starting with a greater amount of red, yellow or blue color. The darker the flesh, the more red and blue you will need. The lighter skin tones begin with more yellow.
Step 1
Mix equal amounts of blue, red and yellow to reach a deep brown color. From this base you can adjust the color to the type of flesh you are looking to reproduce.
Step 2
Add more yellow to lighten the tone as necessary to acquire lighter flesh tones. If you know you are looking for a light flesh tone, start with more yellow than the other colors.
Step 3
Mix red and yellow on a separate portion of the palette to give you an orange to add to the main flesh tone. This will help you build the tone better than adding red and yellow separately. A darker orange will help you work in darker tones, and a lighter orange will lighten. Control the deepness of the orange by increasing or decreasing the portion of red in the mixture.
Tip
Adding white helps add vibrancy to any of the flesh tones you are attempting to create.
Warning
Attempting to make flesh tones with only the three primary colors will often result in a flat looking skin in your painting. The white adds a glow that helps to mimic human colors as well as add a pink hue for lighter-colored flesh.