Things You'll Need
1 tbsp. butter

5 cloves of garlic (finely chopped)

1 green onion

2 tsp. freshly cracked black peppercorns

2 tsp. whole green peppercorns

3 to 4 large shallots (finely minced)

1 1/2 cups beef stock

1/3 cup whiskey

1 1/2 cups heavy cream

1/2 tbsp. fresh lemon juice

1/2 tsp. cornstarch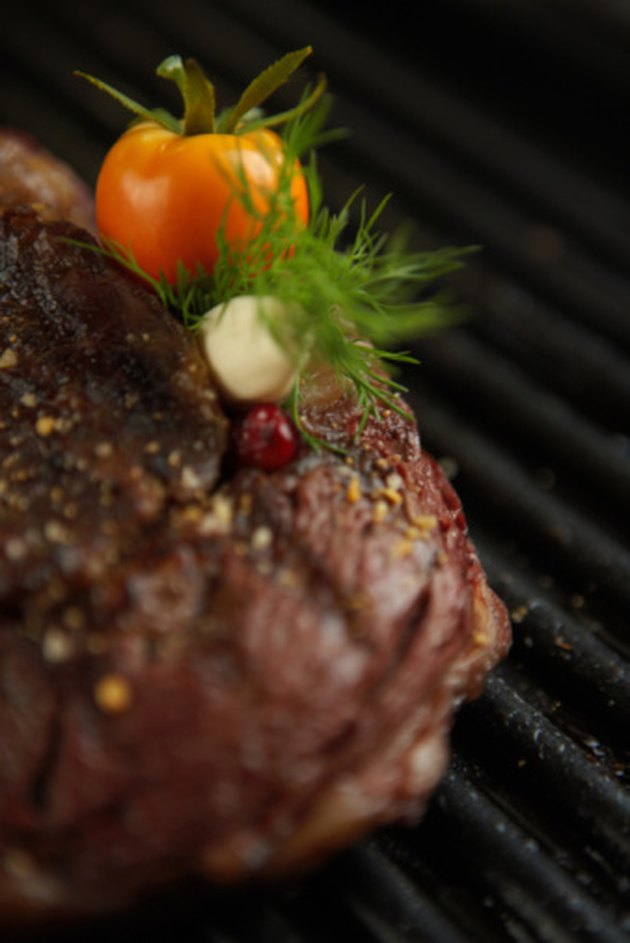 It's not the best situation when you are preparing a big family dinner and you end up with a dry brisket in the dish. It not only may give a bad impression, but it's a difficult task to chew hard, dry meat. This usually happens when you overcook the brisket. There are various ways of reviving your meat into its moist self, such as marinating it in broth or rubbing it with butter. A better and more reliable way to restore your meat is to immerse it in a creamy sauce such as Whiskey Peppercorn sauce, which is not only tasty but also easy to prepare.
Step 1
Heat the butter on medium heat in a deep, heavy saucepan and stir until it melts and turns golden brown. Make sure you do not burn it by overcooking or stirring it on a high high.
Step 2
Add finely chopped garlic cloves, green onion, blacked peppercorns and green peppercorns in the butter and mix well.
Step 3
Add the shallots and beef broth into the mixture and keep stirring until it is reduced to 1 cup.
Step 4
Add the whiskey and cream to the mixture and keep stirring frequently to mix it well. Let it simmer until the blend is reduced to 1 cup.
Step 5
Mix the lemon juice and cornstarch separately in a cup and add it little by little into the mixture. Stir well to thicken the sauce to your desired consistency. Now you can pour this sauce on your dry brisket/steak and enjoy its soft texture again.
Tip
For the best results, refrigerate this sauce for at least 1 day before using.
If refrigerated, warm the sauce a little before serving to enhance its taste.
Do not add any sort of flavor to the broth to enjoy the best original taste.
Warning
Avoid salted butter if you have high blood pressure.