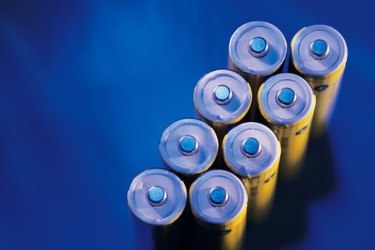 The Honeywell Pro TH3000 is a thermostat designed to regulate domestic heating and cooling systems. It's compact and the interface is easy to use, making it straightforward to control the temperature in your home. The Pro TH3000 uses an AC power supply, but you can install batteries as a source of backup power in the event of a power outage.
Step 1
Check for the "Replace batt" warning light on the thermostat's display. The warning will start to flash when the thermostat's batteries are two months away from depletion.
Step 2
Pull at the bottom of the thermostat to release it from its wall plate.
Step 3
Remove the old batteries from the unit and install the new ones.
Step 4
Slide the thermostat back into place on its wall plate.
Tip
The Pro TH3000's batteries should be changed at least once a year. All settings are stored in the device's memory and will not be lost in the event of a power interruption even without battery backup.