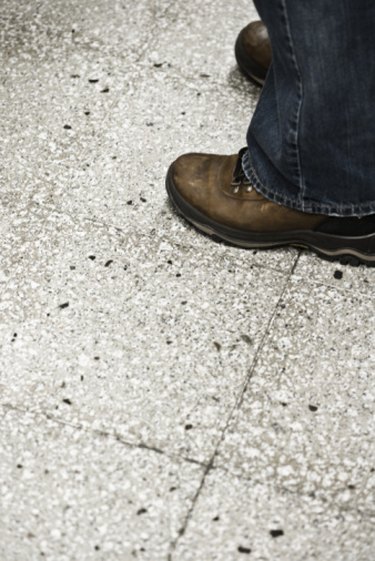 Concrete floors are often found in many unfinished basement areas, as it provides a solid, durable flooring surface. While you may think of dish soap only for washing your dishes, it actually works well for keeping your concrete floor clean. Dish soap, when mixed properly, removes all dirt and buildup without leaving behind any film or residue.
Step 1
Sweep your floor with a broom to remove loose dirt from the concrete.
Step 2
Mix 1 gallon warm water with 1 tsp. dish soap.
Step 3
Dip your mop into the cleaner and wring it out.
Step 4
Wipe your mop over the concrete floor, moving it back and forth across the concrete.
Step 5
Let the concrete air dry.