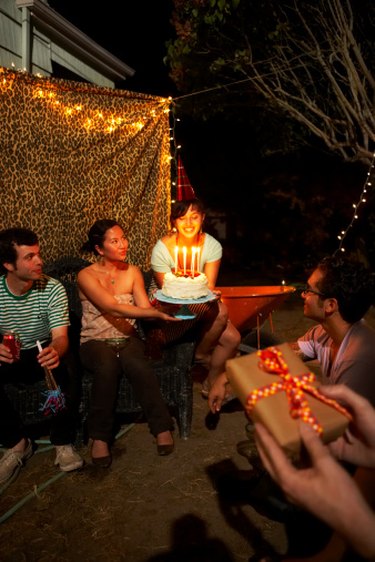 Your niece's 18th birthday certainly represents a milestone in her life as she transitions into adulthood. If you want to go beyond giving her a card or gift, plan to make a quick speech for her party. It helps if you prepare the speech ahead of time. But keep in mind that her party guests will include her peers who might not want to sit through a lengthy talk.
Step 1
Start with a very brief introduction of yourself, unless you're amongst close family only. The people listening to your thoughtful speech will want to know your relation to the birthday girl.
Step 2
Share a brief anecdote about your niece. It should be somewhat entertaining, but not too personal or embarrassing. Baby stories work well. You can also tell about any of your niece's "firsts" that you can recall, such as her first day at kindergarten or her first time riding a bike.
Step 3
Let everyone know how proud you are of your niece. You can allude to her accomplishments or simply thank her for being who she is.
Step 4
Congratulate her on reaching a milestone birthday. Then finish off by wishing her a bright and happy future.
Tip
Only you can decide how emotional the speech should be. Don't try to take over the celebration with a lengthy, personal speech. Save that for a private talk or write it in a card.