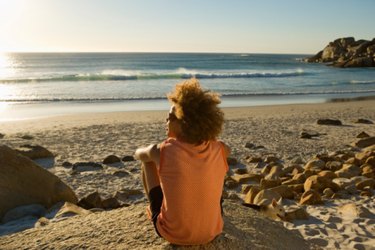 When it comes to celebrating a birthday, turning 28 is not typically as exciting as turning 21. Still, you can make the most out of the special day with the help of your close friends and family. Creating a "Before I'm 30" bucket list will give you plenty of ideas for things to do on your birthday. You'll end up with unforgettable memories of your most spontaneous, fulfilling birthday yet.
Step 1
Create a list of things you'd like to do before turning 30. If you aren't the spontaneous type or if you have trouble thinking of things to do, consider what you might regret not having done by your 30th birthday. Some examples are horseback riding, swimming in the ocean, volunteering or taking a cross-country road trip.
Step 2
Choose one or several activities on your list that you can do in a day or a weekend as a birthday celebration. As exciting as the list is, don't expect to do it all.
Step 3
Call up friends and family to see who would be interested in participating. Then send out invitations listing the date and time of your gathering.
Step 4
Enjoy your 28th birthday and relish in the accomplishment of crossing things off your "Before I'm 30" bucket list. Take plenty of pictures and send out thank you cards afterward to show your appreciation.