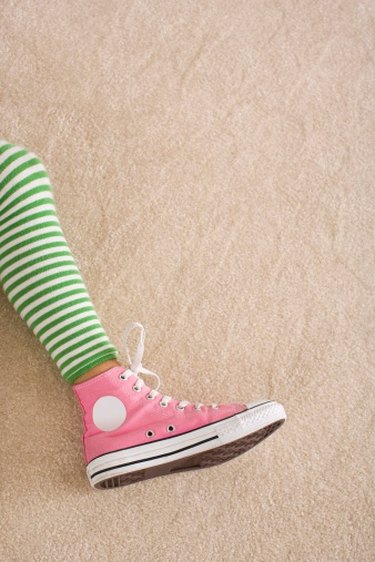 Converse, also known as Chuck Taylors, are popular and stylish sneakers that can be worn for a comfortable, everyday look. Although most shoes can be tossed in the washer, washing chucks can fade the canvas and crack the rubber soles. To preserve the life of your Converse, try a few cleaning tricks to get them looking new once more.
Things You'll Need
Abrasive powder cleaner

Hot water

Toothbrush

Mr. Clean Magic Eraser
Step 1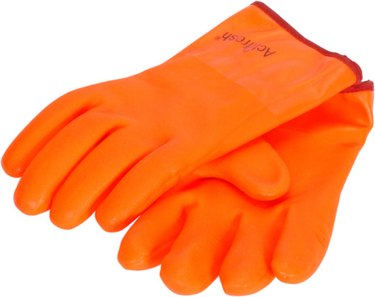 Pour an abrasive powder cleaner, like Comet, into a bowl and mix with a small amount of hot water. This should make a paste-like consistency.
Step 2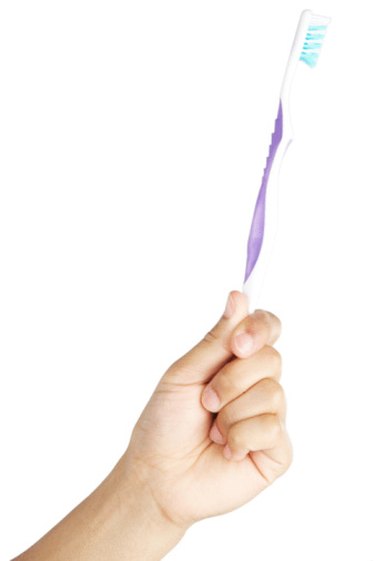 Dip the toothbrush into hot water, then scrub the paste mixture on the rubber areas of the shoe. Use force while you are scrubbing in a small circular motion.
Step 3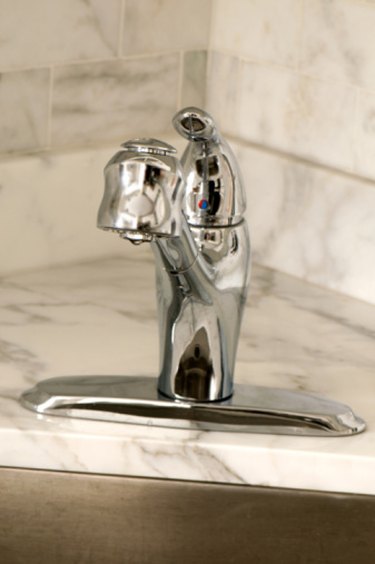 Rinse your shoes with warm water. Pat dry with a clean towel. Repeat the previous steps if necessary.
Step 4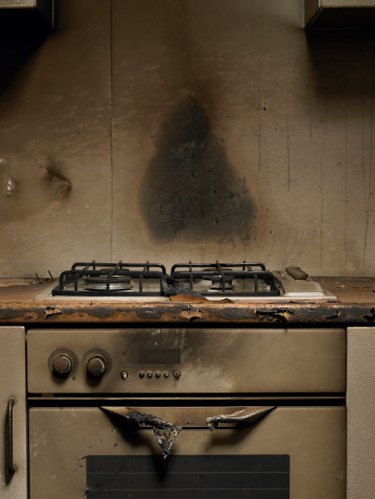 Eliminate any remaining stubborn stains with Mr. Clean Magic Eraser. Dampen the Magic Eraser with hot water and scrub the rubber on your shoes. Let your shoes air dry when finished.
Tip
If you do not have an abrasive powder cleaner, you can use baking soda instead.
Warning
Never put Converse in the washer or dryer.
Don't use an abrasive powder cleaner that contains bleach. It will fade the canvas.