Things You'll Need
Square lampshade frame

Spray adhesive

Ruler

Pencil

Scissors

Hot glue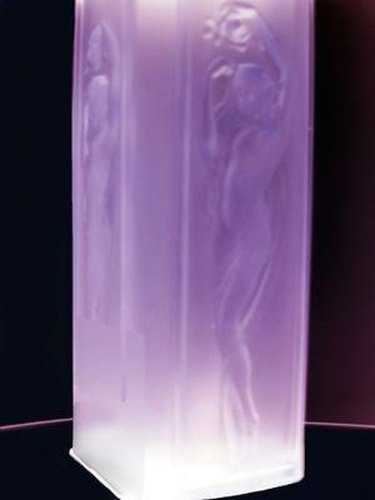 Lighting is a key element in creating a mood for your rooms, and lampshades can add a nice touch to the decor of your home. Depending on the style of the lamp and the shade, you can create a unique look by using a different shape. A wide selection of shapes, sizes, colors and textures are available at home lighting or home improvement stores, allowing you to create your own lampshade to fit your personal taste and interior design of your home.
Step 1
Purchase a square lampshade frame. These are available at home lighting or home improvement stores. When purchasing your frame, be sure to consider the lamp base you will use for the proper fit.
Step 2
Choose the fabric for the shade. When choosing your fabric, it is recommended that you use a medium-weight fabric such as a strong linen. A fabric that is too light or too heavy can be difficult to control and won't stay firmly affixed to the frame.
Step 3
Measure the frame. Mark these dimensions on the fabric, using a pencil. Using scissors, cut out four pieces of the fabric for each side of the frame.
Step 4
Spray a light coat of adhesive on all four pieces of fabric. Secure the fabric to the frame by pressing firmly. Trim any overhanging fabric. Using hot glue, glue the corners of of the fabric to the edges of the metal frame.
Step 5
Allow the glue to completely dry. At this point, you can decorate the shade with beading, trimming or any choice design.
Tip
If you choose to decorate your lampshade with any other beading, trimming or fabric, it is recommended to use fabric glue.