Things You'll Need
Lingerie bag

Laundry detergent

White vinegar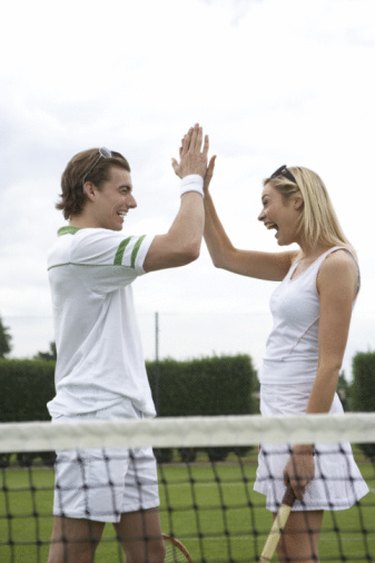 Wristbands are commonly worn during sports activities, either as part of a uniform or simply to absorb sweat. No matter what your use for wristbands, the absorbent material needs to be cleaned regularly to remove dirt, oil, and odor that accumulates through regular wear.
Step 1
Turn on the washing machine, using your regular laundry detergent and machine settings.
Step 2
Pour in 1 cup white vinegar as a disinfectant and deodorizer.
Step 3
Place the wristbands into a lingerie bag, close the bag, and toss it into the washing machine. This type of bag prevents the wristbands from getting lost or wrapped around other garments or parts of the washing machine.
Step 4
Let the wristbands air-dry, because this allows the bands to keep their form and prevents shrinking and added wear.