Things You'll Need
Cleaning solution

Water

Vinegar

Laundry detergent

Washing machine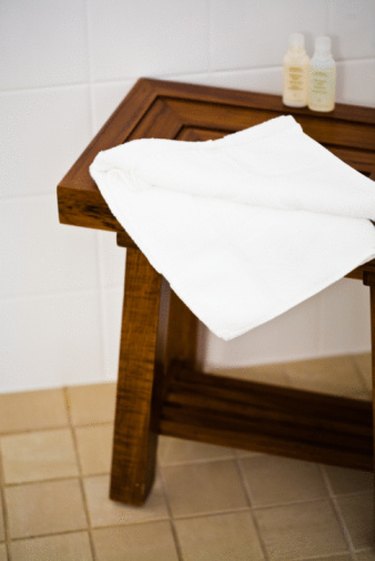 Libman offers a Freedom spray mop which cleans hard floor surfaces a bit differently than your traditional cleaning mop. The mop is safe for practically any hard floor surface: wood, laminate, stone, tile, vinyl, linoleum and even marble flooring. The unit is user-friendly and requires no batteries or electricity to operate.
Step 1
Attach your cleaning pad to the base of the unit. This pad comes with your unit and locks in with a latch on each side of the mop base.
Step 2
Detach the cleaning solution bottle located in the middle back side of the unit. Snap the bottle out and away from the unit.
Step 3
Fill the bottle with whatever cleaning solution you typically use to clean your hard flooring surfaces. A combination of about 2 cups water to 1/4 cup white vinegar works well on any hard floor surface if you prefer to make your own cleaner.
Step 4
Snap the cleaning solution bottle back into place on the mop unit.
Step 5
Push the mop across your floor surface, pulling the trigger under the handle to spray the cleaning solution. Continue as needed and allow your floors to air dry.
Tip
The micro-fiber pad can be washed in your washing machine as needed with regular laundry detergent; you can wash the pad up to 50 times. When replacement pads are needed, you can purchase from the Libman website.