For children who love to have afternoon tea parties, a you-paint-it tea set is a craft that can provide hours of entertainment. These tea set kits allow children to paint their own creative designs on the surface of the porcelain. When the tea set is placed in a hot oven, the design is baked onto the tea set permanently.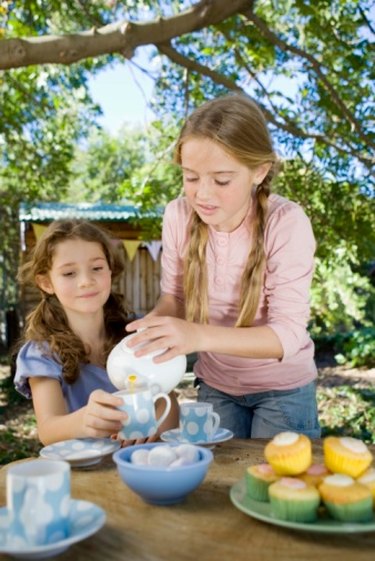 Things You'll Need
Baking Sheet

Paper Towels
Step 1
Paint all the pieces of the tea set using the paint and brushes provided in the kit.
Step 2
Fix any mistakes by wiping the paint off the porcelain with a damp paper towel.
Step 3
Set the oven to 250 degrees, and place all the tea set pieces onto a baking sheet.
Step 4
Bake the porcelain tea set for 30 minutes, then allow the pieces to cool before use.