Things You'll Need
Screwdriver

Tape measure

Pencil

Circular saw

Sand paper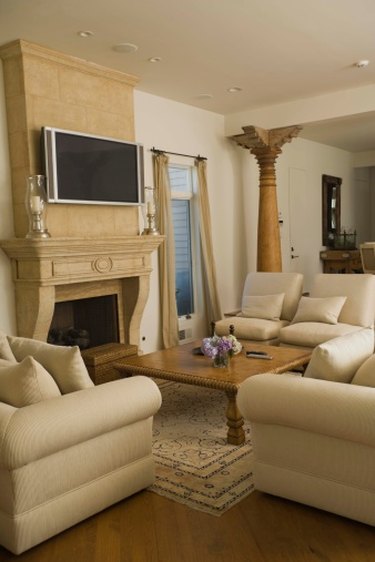 It is possible to cut down a large coffee table to a smaller size when needed. Although this is the case, if you have an antique table or high-valued piece, cutting it down to a smaller size will diminish its value. If you have a simple coffee table that needs resizing, cutting it down to a smaller size is a simple project that can be done without the help of a contractor or other professional.
Step 1
Disassemble the table top from the legs and apron by unscrewing the screws that attach them at each corner and each connection in between the aprons and legs.
Step 2
Measure and mark the table top with a tape measure and pencil so that it matches the size you are trying to achieve and cut along the line using a circular saw.
Step 3
Sand the edges of the table to smooth out any rough spots and refinish the table to your liking.
Step 4
Measure the aprons to match the new size of your coffee table and cut them so that each end falls inside the bottom of the coffee table enough so each leg can fit completely. For instance, if each coffee table leg is three inches in diameter, cut the aprons so that each end lines up 3 1/2 inches inside each corner.
Step 5
Attach the legs to the aprons and reattach the table top to the apron and legs.