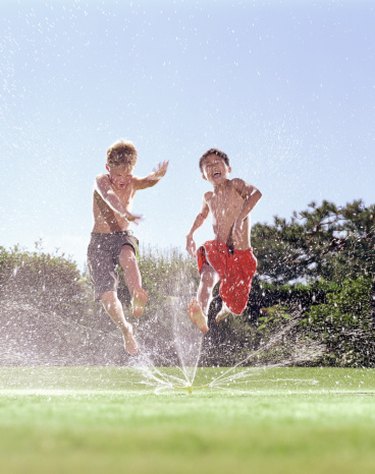 To keep the neighbor kids from running your hose when you're on vacation, or to keep the pipes from freezing over winter, it is necessary to shut off the valve to the outside faucet. It's simply a matter of locating the outside faucet, which is the point where the water is accessed outside of the house. That is the best place to look for a shut-off valve.
Step 1
Determine the location of the outside faucet. Take note of its location in relation to the rest of your home.
Step 2
Go into the basement or crawl space of your home, to the location corresponding to the faucet's outside location.
Step 3
Look for a water pipe near the foundation wall, near the ceiling of the basement. Follow this pipe until you find the shut-off valve.
Step 4
Turn the valve counterclockwise to shut off the water.
Step 5
Look on the side of the shut-off valve for a small drain cap. Turn this small drain cap counterclockwise to drain the pipe of any residual water.