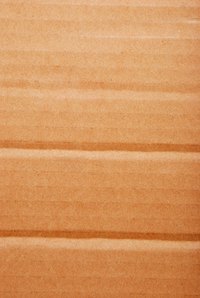 Three feet of insulation can cost about $12 at the hardware store, but several pounds of homemade insulation can be made using scrap dry cardboard and a grinder. Generally, homeowners insulate their homes with foam to help reduce heating costs. Homemade cardboard insulation accomplishes the same goal as foam insulation for a fraction of the cost. The ground fluffy cellulose from the cardboard is glued onto the walls or on open wood boards in the attic.
Things You'll Need
Dry cardboard scraps
Farm-style hammermill (grinder)
4 gallon multipurpose glue
Bucket
Add dry scraps of cardboard into farm-style hammermill.
Turn machine on and wait for fluffy, cellulose to come out. Collect this in a bucket.
Mix the ground cardboard with multipurpose glue and apply immediately on the walls or wood boards.