Things You'll Need
Tape measure

Curtain rod

1/4-inch foam tape

Pins

Rubber bands

Safety pins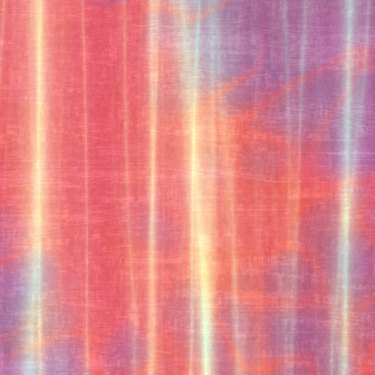 Sheer window scarves are transparent, thin panels of fabric that decorate the top edge of windows. Often a window scarf will be used to cover the drapery hardware, curtain rods or the top of the window. The scarf is designed to be fixed in place and usually it is draped into swags. Swags are curved drapings that can be overlapped or applied singly or side by side. The swag shape softens the look of the window and will make the drapery look more casual and relaxed. The sides of scarves often hang down on each side of the window, adding color, texture and movement along the sides of the heavier drapes.
Step 1
Measure the length of your curtain rod. Cut 1/4-inch-thick foam tape to this length; use white for light-colored scarves and black for dark-colored scarves. Apply the tape to the back side of the curtain rod, facing the wall.
Step 2
Select a window scarf that is 6 yards long. For symmetrical placement, divide the scarf in half and place your hands an even distance from the center. Lift the scarf over the curtain rod finials so that the long ends drape down the back toward the floor.
Step 3
Adjust the drape or swag at the center of the scarf. Create even folds by following the fabric from side to side and folding it with your fingers. Position these folds over the rod and pin the fold to hold it in position by pinning into the foam tape. Create the next fold on each side and continue pinning until the sway is draped how you want it.
Step 4
Create a rosette tie by bringing the loose end of the scarf to the front, up and over the fabric near the finial. Thread the end between the fabric and rod and tie a simple knot. Measure 6 inches from the knot and make a fold so that the end of the scarf is toward the knot. Wrap the loose end around the folded fabric twice and then thread the end through the loop of the fold. Pull the loose end toward the rod and adjust to make a rosette.
Step 5
Thread the loose end through the simple knot and pull the scarf fabric down to fall naturally. Repeat for both sides. Add security for slippery fabrics by using rubber bands and safety pins to help secure the fabric.
Tip
Overlap two different color scarves using the same technique to attach the smaller swags to the curtain rod. Weave the two scarves together alternating swag colors along the rod. Using the pin and tape system will keep the swags the right shape and size.