Things You'll Need
Cloth tape measure

Static cling vinyl

Digital image

Printer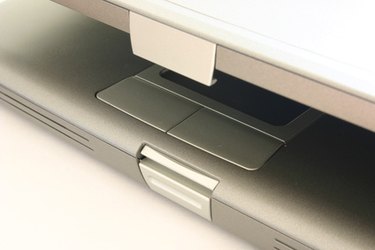 From iPods to gaming consoles, vinyl skins are used to personalize and customize a variety of electronic devices. Whether you want to design a skin with a family portrait that showcases one of your most memorable moments in life or digital screenshot from your favorite video game, you can create a custom skin by purchasing static cling vinyl sheets and using your home printer to print your design. Full-page vinyl sheets are inexpensive and can be purchased online, at a specialty paper supply store or at a handful of popular office supply companies.
Step 1
Measure your electronic device with a cloth tape measure. Using a cloth tape measure will prevent damage to your device and aid you in taking precise measurements.
Step 2
Determine the image you want to use in your skin project. If the images are not on your hard drive, upload or scan the images onto your computer's hard drive.
Step 3
Open a graphics editing application, such as Microsoft Digital Image Suite, Corel PaintShop Photo Pro or Adobe Photoshop. You can also use Windows applications, such as Microsoft Paint or Windows Live Photo Gallery, if you do not have a purchased graphics editing software on your computer.
Step 4
Click on the "File" tab and open your preferred digital image. After opening the digital image in your graphics program, crop and resize the image according to the device's exact dimensions.
Step 5
Place your full-page static cling vinyl sheet in your printer. Make sure the printable side is face-down.
Step 6
Click on the "File" tab and select the "Print" option. When printing is complete, let the ink dry. Depending on the vinyl, the drying process can take several minutes.
Step 7
Clean your electronic device by using a soft cloth. Removing any dust or dirt from the device will prevent any bubbles or marks from surfacing after applying the vinyl.
Step 8
Remove any excess vinyl from your design by using a quality paper cutter, an X-Acto Knife© or a razor blade. Though you can also use scissors for this process, you may not cut the vinyl evenly.
Step 9
Place your device on a flat surface, peel the paper from the back of the vinyl sheet and apply your new vinyl design carefully.