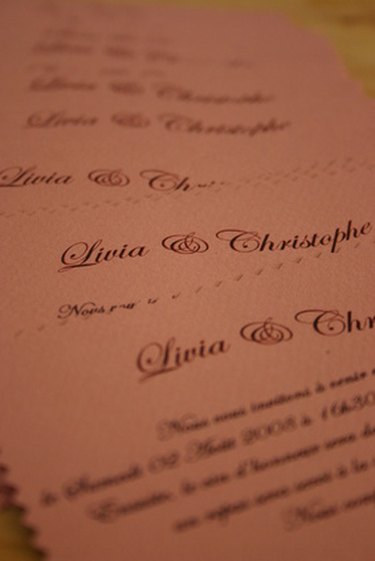 Create a letter of invitation for an upcoming party, business gathering or friendly get together. The letter can be created using any word processing software, such as Microsoft Word. When creating the invitation letter, be sure you include necessary information like the event date and time, your contact information and the purpose of the gathering. Letters of invitation are created for both personal and professional reasons, and should be written with a positive voice.
Step 1
Open a new word processing document. Do this either on a Windows or Apple operating system.
Step 2
Give the event you are hosting a title and include the name at the top of the document. Guests will want to know the reason for the invitation.
Step 3
Add the date, time and location of the event to the document. Make sure this is near the top of the invitation.
Step 4
Tell guests if a gift is expected. If the invitation is celebrating a retirement, promotion or other event where gifts are not required, you should clearly state this in the invite.
Step 5
Give the name of the person or people hosting the event and include a phone number or email address where guests can RSVP to the event.
Tip
Including a map or directions to the event's location in the letter of invitation is always a helpful addition.