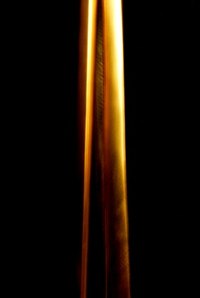 Brass rails, especially those that are well-used along stairwells, tend to tarnish and become dirty over time. They attract oils and dirt from hands and arms, which in turn ruins their luster. Return them to a high shine by first removing all the unattractive tarnish, then polishing them so they look like new. Brass mellows and develops a slight patina with age, so use the proper cleaners so that it retains this natural luster without looking grimy.
Things You'll Need
Bucket
Dish soap
Rough cloths
1 cup vinegar
Salt
Boiled linseed oil
Lint-free cloths
Fill a bucket with hot tap water. Add two to three squirts of mild dishwashing soap.
Wash the rail with the soapy water and a rough cloth. Scrub away any dirt or grime. The soap will not remove tarnish.
Heat 1 cup of vinegar in the microwave for two to three minutes. Soak a rag in the vinegar solution then dip it into a bowl of table salt.
Scrub any heavily tarnished areas with the vinegar and salt until the tarnish is removed. Reapply the vinegar and salt to the rag as needed.
Wash the vinegar and salt solution from the rail with the hot soapy water. Rinse with clear water and wipe dry.
Moisten a lint-free cloth with boiled linseed oil. Rub the oil into the rail, polishing it to an even luster. Wipe the excess oil from the rail with a clean cloth.