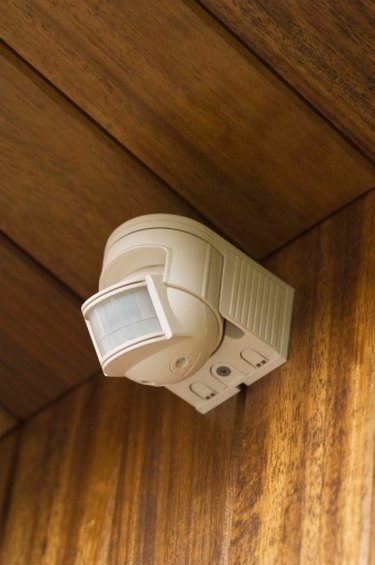 A motion light is a light that is triggered to turn on when movement occurs in the designated sensor area. While motion lights are typically outdoor lights, you can also use motion lights inside your home. Motion lights are generally used as a security feature on or in a home. With a motion light, the light stays on until the motion or movement in the sensor area stops. Testing a motion light is something that you can do on your own.
Step 1
Put your switch in the "Test" mode. Find the switch on the bottom of the sensor.
Step 2
Set the sensory dial on "medium," which is the halfway setting. The sensory dial is also on the bottom of the sensor.
Step 3
Walk in the detection zone for the motion light at the point that is the farthest out you want the light to be activated. When the motion stops, the lights go off after four seconds.
Step 4
Reposition your lamps as needed to get the motion light where you want it. Keep the bulbs pointed away from the sensor for the best results; otherwise, the lights will go on and immediately off again during your testing.
Step 5
Make adjustments to the sensory dial as needed to get your preferred motion sensitivity setting.
Step 6
Move the switch out of test mode once you are satisfied with your motion light settings.