Things You'll Need
1 cup clear liquid glue

2 cups water

Saucepan

Spatula

Container with lid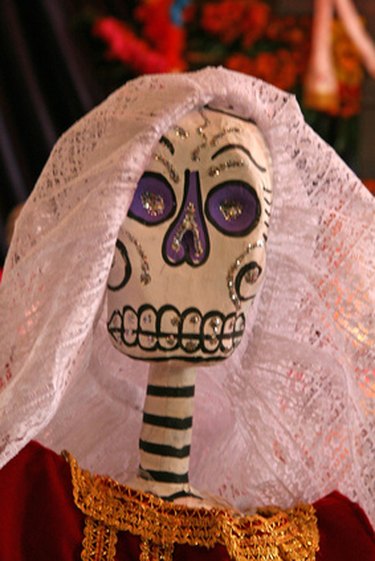 Paper mache is the art of pasting strips of paper together with an adhesive onto a form made from materials like chicken wire, cardboard, and plastic. The art form originated in France in the 1800s, soon becoming popular in Victorian England. Paper mache adhesive can be purchased pre-made, but you can make your own clear paper mache adhesive using common household items at little cost to you.
Step 1
Pour water into a medium-sized saucepan and heat it on low.
Step 2
Add glue to the water in the saucepan. Using a spatula, stir the mixture thoroughly.
Step 3
Bring the mixture to a light boil and boil for three to four minutes.
Step 4
Cool the mixture until it is lukewarm, pouring it into a container with a tight-seal lid until you are ready to use the glue.
Tip
If you wish to strengthen the bond of your homemade paper mache glue, try mixing it with other forms of glue like wallpaper paste.