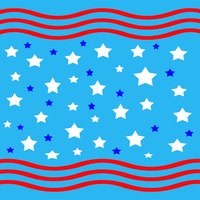 Cling Rubber stamps are a type of stamp manufactured by Stampendous, which is a rubber stamp and paper crafting company. While traditional rubber stamps attach to a wood-mount, a cling rubber stamp has a cling vinyl that replaces the wood piece. The cling vinyl attaches to the adhesive side of the rubber mount of the stamp. This allows you to use the rubber image with an acrylic handle mount, which allows you to view the position of the stamp prior to stamping the image on your paper craft or other art project. You use cling rubber stamps the same way you do wood rubber stamps to create greeting cards, favors tags or other paper and craft projects.
Things You'll Need
Cling rubber stamps
Ink pads
Color pencils, markers or paint (optional)
Stamp cleaning pad
Stamp cleaning solution
Position the card stock or other piece of paper for your project on a flat surface. You may want to cover your work area with butcher block paper or newspaper to keep it clean from ink.
Identify the cling rubber stamp image you want to use for your project and the color of ink you want to use.
Press the cling rubber stamp into the ink pad so that the image has ink running along the outline.
Place the image on the cardstock or paper where you want to add the image. Press down firmly and evenly so that the ink fully transfers to the paper.
Allow the ink to dry for approximately three to five minutes, and then fill in the image with colored pencils, markers, watercolors or paint.
Repeat Steps 1 through 5 for any additional cling rubber stamp images you want to add to your project.
Pour the stamp cleaning solution into the stamp cleaning pad. Press the used stamp onto the spongy area of the cleaning pad to remove the ink from the stamp image. This prevents the ink from mixing with other colors on your future projects and from staining the stamp image with dry ink.