You've tried making a vinaigrette, but the oil always separates and floats at the top; and when you refrigerate the dressing, it's impossible to gain the original consistency and flavor of the fresh salad dressing. This never seems to be a problem with store-bought dressings, so what's the secret? The answer is lecithin. Lecithin is an emulsifier, which means that it helps the oil bond with the vinegar and other ingredients in your homemade salad dressing. Using lecithin in your dressing will help it look, feel and taste just like, or even better than, the limited variety of salad dressings at your local grocery store.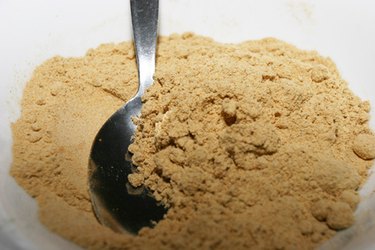 Things You'll Need
Herbs

Vinegar

Olive Oil

Lecithin (Granules Or Liquid)
Step 1
Purchase lecithin powder, granules or liquid at your natural food store or through online herb and culinary stores.
Step 2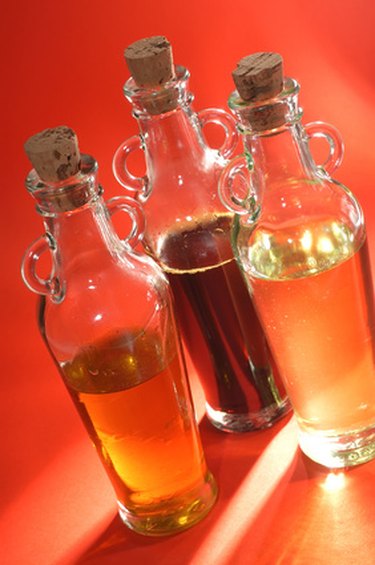 Whisk the lecithin (1/2 teaspoon per 1/2 cup of oil) into the oil.
Step 3
In a separate bowl, combine all other ingredients like balsamic vinegar and herbs for flavor.
Step 4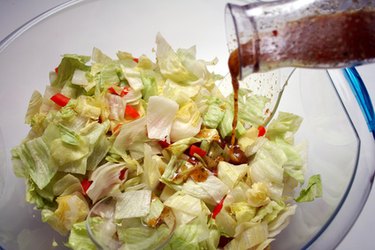 Slowly drizzle the oil and lecithin mix into the vinegar mix while whisking.
Step 5
Continue to whisk the dressing until it reaches the desired consistency. Refrigerate and serve.
Tip
Lecithin helps to thicken as well as emulsify. It can be used as a substitute for egg yolk, but you will need to increase the lecithin portions in the recipe.
Warning
Lecithin is a soybean product. If you are allergic to soybeans, avoid use of lecithin.
While many websites tout lecithin's properties as a cholesterol reducer, always consult a doctor prior to using natural remedies.
Although it is a common ingredient in many commercial foods, lecithin has been known to cause adverse gastrointestinal issues if used improperly. If you experience adverse physical conditions, discontinue use and seek medical care.