Things You'll Need
Wash cloth

Dryer sheet

Hanger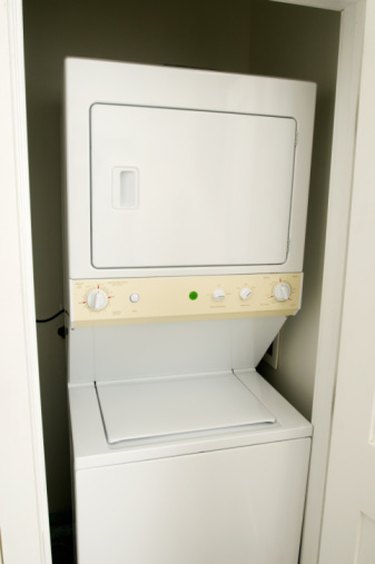 If you have a garment or piece of fabric that is ridden with wrinkles but you don't have an ironing board, you can use your clothes dryer to get rid of the wrinkles. When a wet item is placed in the dryer with the wrinkled garment, the dryer acts as a steamer and the wrinkles will smooth themselves out pretty quickly. The technique, while simple, is extremely effective in getting rid of wrinkles.
Step 1
Saturate a wash cloth in water, then wring it out until excess dripping has ceased.
Step 2
Toss the wet rag into your clothes dryer along with the garment from which you wish to remove wrinkles. Place a dryer sheet inside as well.
Step 3
Let the dryer run on "High" for 20 minutes.
Step 4
Remove the garment and immediately place it on a hanger to cool.