Talking about "How to make jewelry from vinyl records" is like discussing "How to make jewelry from silver." The possibilities are endless, and that is what makes this such an exciting new medium. Many jewelry artists, who are usually young people, have been primarily making cuff bracelets and earrings cut from vinyl records, which is a cheap or free material. Like any other material, however, you can make this form of vinyl into whatever your imagination can devise
Things You'll Need
Vinyl record(s)

Paper

Pencil

Scissors

Oven or toaster oven

Cookie sheet

Heat resistant gloves

Guillotine paper cutter

Coins and other patterned objects

Nail file

Sandpaper

Embellishments

Electric drill and drill bits

Paint

Jewelry findings

Carving tools

Cookie cutters

Oven-proof objects
How to Make Jewelry from a Vinyl Record
Step 1
Source vinyl records from thrift stores, trash cans or your own collection. Notice that there are several types of releases which range from seventy-eights to forty-fives. Most are black, but some were made of colored vinyl. Look for recordings pressed in the 1970s and 80s, since the vinyl used was thinner and may be easier to work with. Check to be sure that this is not a valuable recording by visiting one of the many free websites designed to estimate the worth of your music collection. (See Reference 3)
Step 2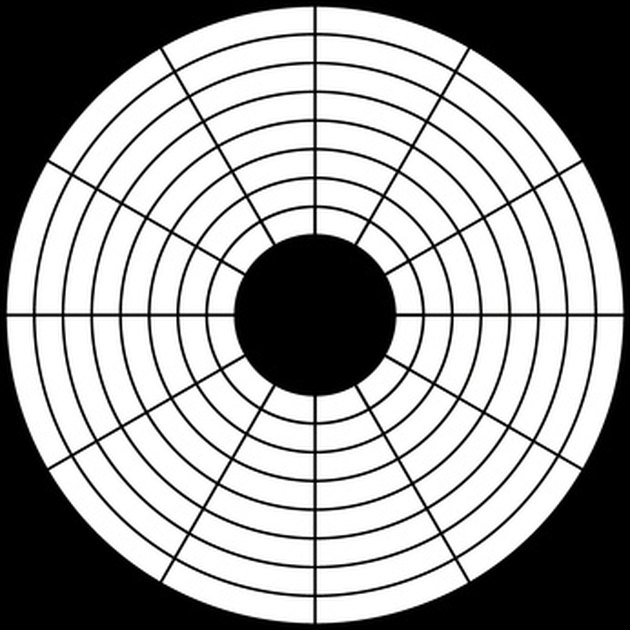 Use a pencil to trace your chosen album on a piece of paper. Imagine the jewelry you would like to make and what shapes will be needed. Draw these shapes lightly on your paper record, revising them as needed. Make a duplicate drawing if your concepts are complicated, and cut the pieces out to be sure they will be the right size and shape.
Step 3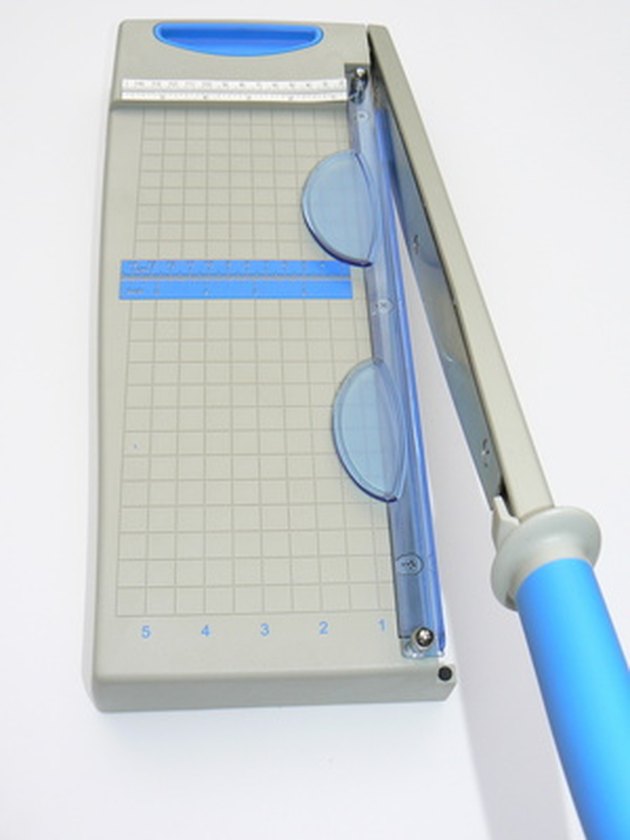 Bake your disc on a cookie sheet at 200 degrees Fahrenheit in an oven or a toaster oven. Watch to see the vinyl begin to warp. Use gloves to remove the warped record from the oven and cut into the shapes you planned using scissors or a guillotine cutter. You will have thirty seconds to complete your work before the vinyl is no longer workable. Return your pieces to the oven to soften them again for further manipulation. (See Reference 1)
Step 4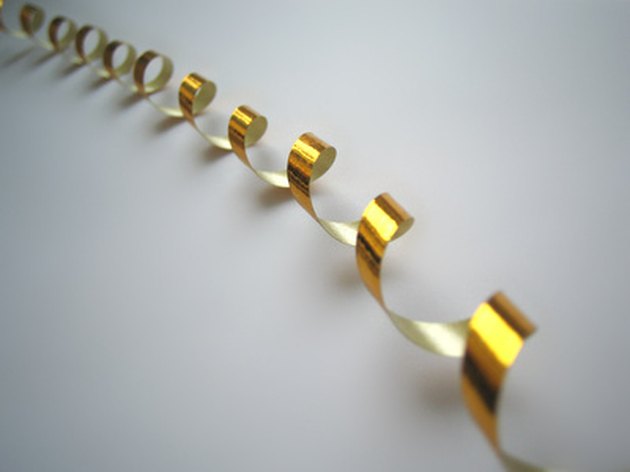 Wrap your pieces around bottles, cans or jars to make bracelets. Bend them around a pencil to make a spiral. Press coins or other patterned objects into the soft plastic to make imprints. Smooth the edges of your creations with a nail file or sandpaper for a more finished look and safety for the wearer.
Step 5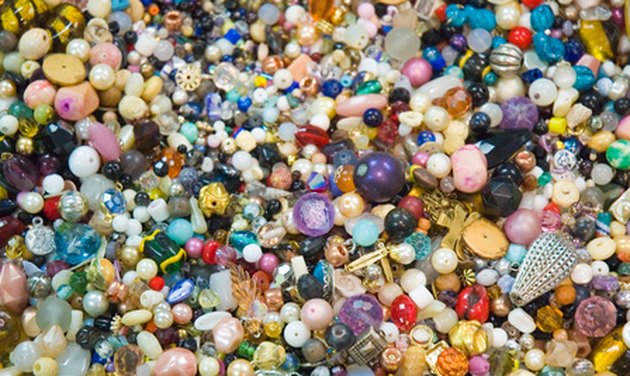 Make jewelry, such as bracelets, from the vinyl alone or embellish your work with any items you can devise. Drill holes in your jewelry as a decorative touch or as a way to attach decorations or jewelry findings. Try painting your vinyl, whittling a design with carving tools, or cutting out shapes with cookie cutters. Melt your vinyl to drape over various objects that are oven-proof to make interesting three-dimensional shapes.
Tip
Some vinyl records are worth hundreds or thousands of dollars. Even a record that is worth five dollars may not be as good a choice for melting as a record that is totally worthless and would otherwise end up in a landfill.
Some people feel that the melted records are not hot enough to warrant using gloves and prefer the dexterity of working with bare hands. Each person must decide this for themselves.
Warning
Use a dedicated crafting oven or toaster oven whenever possible to avoid food contamination.