Things You'll Need
Clorox Ready Mop

Floor cleaner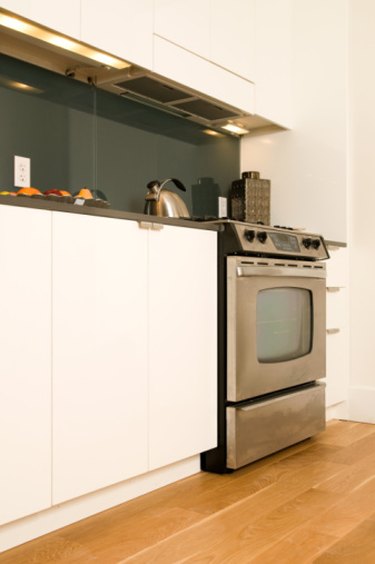 Clorox offers a number of cleaning products, including the Clorox Ready Mop, which quickly cleans any hard flooring surface. When first purchasing the mop, it can be difficult to figure out how to assemble and use the unit. After you learn how to use the mop, you will easily be able to clean your floors in a short period of time.
Step 1
Assemble the mop by pushing the handle into the mop base. The mop will click when properly locked into place. If you have any confusion, refer to the diagram shown on the package directions.
Step 2
Place a disposible cleaning pad to the bottom of the unit. Line the cleaning pad up with the mop base and press firmly. Again, a click will confirm that the pad is properly locked into place.
Step 3
Twist the lid off of the opening of the cleaning fluid reservoir, and pour in your cleaning solution. Pour the solution in until you reach the fill line on the reservoir and twist the cap back onto the unit.
Step 4
Place the mop on the floor you wish to clean and pull the cleaning solution trigger to squirt out some of the cleaning solution. Mop in a back and forth motion, and squirt out fresh solution about every 10 seconds as you move across the floor.
Step 5
Discard the cleaning pad after use. A release trigger on the top of the mop head allows you to easily pull the trigger and pop off the cleaning pad.