Things You'll Need
Wrapping paper tubes

Paint

Paint brush

Tin pie plates

Garland

Scissors

Tape

Glue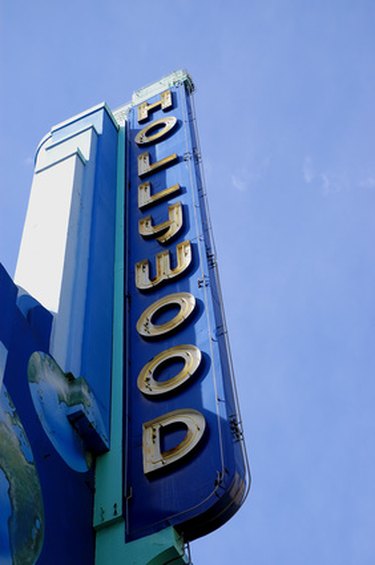 An iconic image often seen alongside the red carpet are the red carpet poles that line the carpet itself. The poles, connected together by thick and velvety red cords, keep the fans and paparazzi a few feet away from the celebrities. For a Hollywood themed party, craft the red carpet poles yourself to line your entry way, keep guests out of private rooms and line hallways with a festive touch.
Step 1
Measure the circumference of the end of an empty wrapping paper cardboard tube.
Step 2
Cut a hole in the middle of a tin pie plate the same dimensions as your measurements.
Step 3
Insert the cardboard tube through the hole and to the ground. Flip the pieces over and secure the tube in place underneath with tape.
Step 4
Paint the tube silver to match the foil plate or paint both the plate and the tube gold.
Step 5
Repeat steps one through four to complete another pole. Continue creating poles until you have enough to line both sides of the hallway or entry way. The poles should be approximately two to three feet apart from each other.
Step 6
String red garland from pole to pole, adhering the garland to each pole with a piece of clear tape. Do not pull the garland tightly between the poles, it should droop slightly from pole to pole.