Things You'll Need
Construction paper

Scissors

Pencil

Markers

Ruler

Honeycomb cereal

Craft glue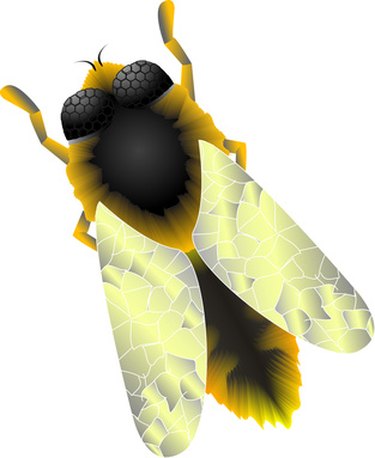 If you are teaching young children about bees and their pollination methods, make the assignment more exciting and interactive by providing the children with a hands-on activity related to the lesson. For example, show the kids how to make a 3D beehive out of basic craft materials, such as construction paper and a popular breakfast cereal. Once finished, the students can display their projects, along with an essay about bees.
Step 1
Draw hexagons with a pencil onto a sheet of yellow construction paper. Fill the entire sheet with hexagons.
Step 2
Trace around each hexagon using an orange marker.
Step 3
Apply a dollop of craft glue into the center of each hexagon.
Step 4
Place a piece of honeycomb cereal onto each glue dollop.
Step 5
Allow the glue to dry completely, and then display the beehive on a wall or bulletin board.