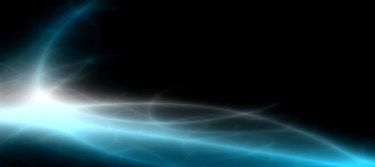 Black lights create a dim light that causes white and light-colored items to take on a glowing appearance. The lights are also used to bring out the designs in black light posters. If you would like to turn a room in your home into a black light room, the process is as simple as installing any new lighting fixture. Once you install the black lights, you can have that glow-in-the-dark look any time.
Step 1
Buy fixtures for the black lights. Many online retailers, including Amazon, B&H Photo and the BlackLight website sell black light fixtures, but any florescent fixtures from home improvement stores, like Lowes and Home Depot, can generally also handle black light bulbs.
Step 2
Get black light bulbs that fit the fixtures. Before buying a black light bulb, make sure that the fixture you purchased didn't come with one, because some of them do come standard with a bulb. If the fixture did not come with a bulb, buy the size of bulb listed on the fixture packaging.
Step 3
Install the black light fixtures in the room. Black light fixtures have different installation instructions and you should follow the instructions provided with the unit to install properly, but the general method for installation is the same for most lighting fixtures. Slide the fixture off of the back mounting plate by pulling the main fixture in one direction and the mounting plate in the other, attach the mounting plate to the wall using the screws provided with the fixture, and then slide the fixture back onto the mounting plate until it locks into place.
Step 4
Insert the black light bulbs into the lighting fixture. For a tube bulb, line the contacts at the end of the bulb up with the slots on the fixture and then slide the bulb backward until it catches in place. For a standard or twist bulb, place the bulb over the contact in the lamp and turn the bulb clockwise to screw it into the contact.
Step 5
Leave the standard lighting fixtures up in your room as well. Though black light looks good for display and decoration, it does not generally provide enough light for other daily activities.
Tip
Fluorescent black lights generally work better than incandescent bulb types.