Things You'll Need
Pine cone

Cotton balls (1 bag)

Two wiggle eyes

Glue

One small piece of construction paper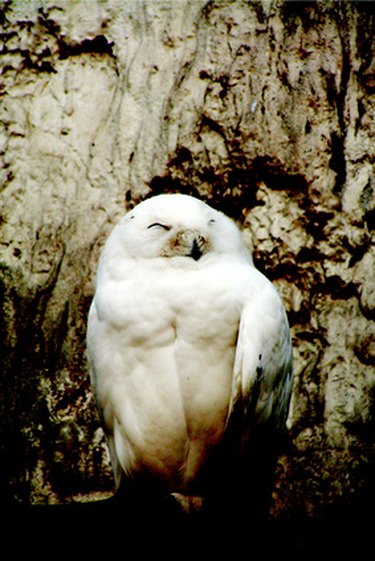 Making 3D bird crafts are fun and educational projects for kids of any age. Talk about the features of real birds' bodies while you complete the craft, so kids can learn about the biology of birds as they play. Use this as a project for a whole class, or just as a fun weekend activity. This 3D owl craft will be a cute decoration for your home when it is finished.
How to Make a Pine Cone Owl
Step 1
Gather pine cones from fir trees. Let the kids search and find their own; the collecting process can be a lesson in itself. If the pine cones are in the closed stage, they will need to dry out in order to open up for this craft, so account for this by either gathering only pine cones that are already open, or doing the gathering and the activity on different days.
Step 2
Squish cotton balls in between the "petals" of the open pine-cones. Pack them as tightly or as loosely as you wish. For older students, dyeing the cotton ahead of time can add some complexity to the craft, and will create birds that look more like adult owls than chicks. The cotton will stick in the gaps on the pine cone, so no glue is necessary.
Step 3
Glue the wiggle eyes onto the owl. They will adhere better if you glue them onto a "petal" of the pine cone, rather than onto the cotton. Because owls have very large eyes, using large wiggle eyes will work nicely, but any size you have available will suffice.
Step 4
Fold a piece of construction paper into the shape of a beak. You can either roll the paper into a cone, or cut a piece into a strip and fold it. Yellow, brown or black paper works best for most types of bird. Alternatively, a beak could be shaped out of clay.
Tip
Dyeing the cotton different colors will make your finished product look like different types of birds, so try green for a parrot or pink for a flamingo. However, they will always have the round pine cone shape, which is reminiscent of owls and baby birds.