Things You'll Need
Measuring tape

Latch hook project

Wooden frame

Staple gun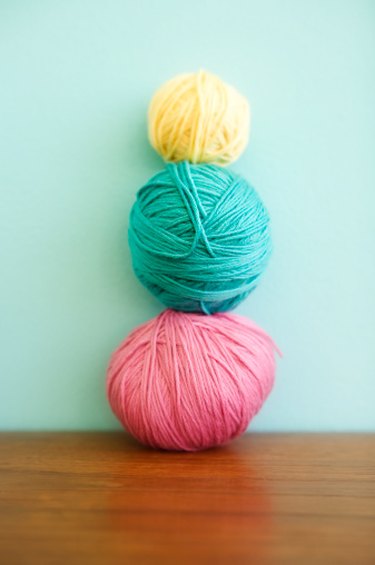 Latch hooking is a craft that involves looping and knotting yarn through a canvas webbing. You can alternate colors to create intricate designs with the final product looking similar to a decorative rug. You can turn your latch hook project into a decorative accessory, ranging from pillows to wall coverings. Framing a latch hook project and hanging it in your home turns the craft into a piece of art.
Step 1
Finish your latch hook project by leaving a 1-inch perimeter of open canvas webbing. You will need this area to fit into the frame.
Step 2
Measure the latch hook project using your measuring tape.
Step 3
Measure the interior of the wooden picture frame to confirm the dimensions match your latch hook project.
Step 4
Remove the glass and backing from the picture frame and place the latch hook rug into the frame. Press the edges of the canvas neatly into the corners of the frame.
Step 5
Flip the frame over to check the rug is straight. Make any adjustments to its position.
Step 6
Staple each of the corners of the canvas into the frame. Press firmly on the stapler and staple horizontally to catch as much of the canvas as possible. Be careful to staple into the wooden frame and not through to other side of the rug.
Step 7
Place a single staple in the center of the top, sides and bottom of the canvas. These final staples with secure the canvas into the frame.
Step 8
Replace the backing. Press firmly into place and secure using the frame's hooks.