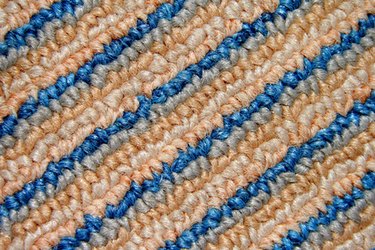 Crafters make pillows, rugs, afghans, wall hangings, bags and stuffed animals with rug hooking and locker hook techniques. The projects are made with fabric and fibers with these two different crafts.
Tools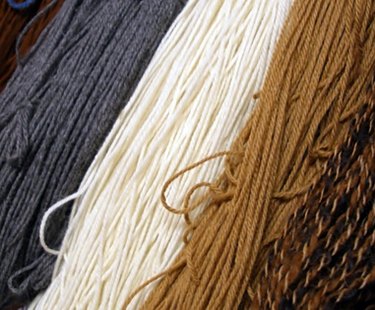 A hooked tool with a handle or a crochet hook is used to pull the fiber when you create a hooked rug project. A locker hook tool has a large eyelet at one end with a hook similar to a crochet hook at the other end.
Fabric Background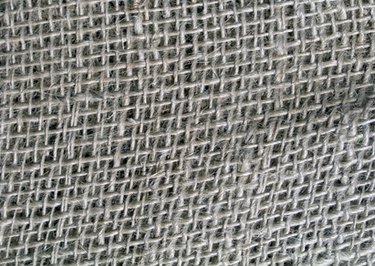 Locker hooking is done on mesh canvas fabric. Monks cloth or burlap are primary backgrounds for hooked rugs.
Fiber
Locker hooking is done with a 1 inch wide piece of cloth or yarn with 36 inch long pieces of cotton twine. Hooked rugs are made with thin strips of wool, linen, recycled or remnant cloth.
Rug Hooking Technique
Material is secured in a frame to keep it taut as the project is hooked. Cloth strips are hooked through the cloth background creating tight 1/4- to 1/2-inch high loops in this no-sew, no-knot fiber craft.
Locker Hook Technique
Twine is threaded through the eye in the locker hook tool. Yarn or cloth is pulled through several holes creating loops in the mesh fabric and the twine is drawn through the loops locking it in place.