Things You'll Need
Measuring cup

Bowl

Sugar

Cinnamon

Blender

Airtight container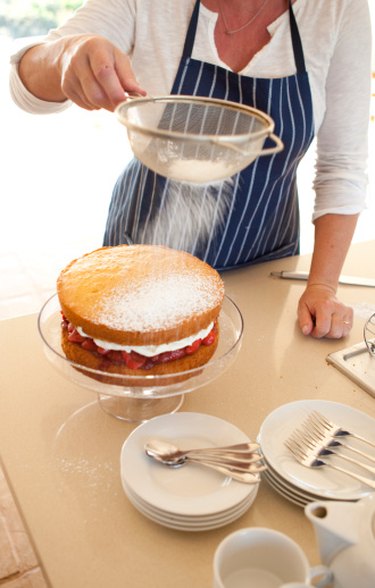 Powdered sugar can be used instead of icing to add sweetness to baked goods such as donuts or cakes. It can also be sprinkled over French toast or other breakfast dishes. The addition of the powdered sugar makes a nice presentation for a special treat, including a surprise breakfast for a loved one. Make your own powdered sugar at home, and enhance the flavor with the addition of spices to create several varieties.
Step 1
Measure 1½ cups of the sugar and pour it into the bowl.
Step 2
Measure ¼ cup of cinnamon and mix it with the sugar.
Step 3
Pour the mixture into your blender.
Step 4
Press the "High" setting for 10 seconds.
Step 5
Pour the mixture into an airtight container.
Tip
Use powdered extracts instead of cinnamon to create additional flavors. Powdered extracts come in vanilla, peppermint, lemon and almond.