Things You'll Need
Power supply

Gas supply

Small vacuum

Water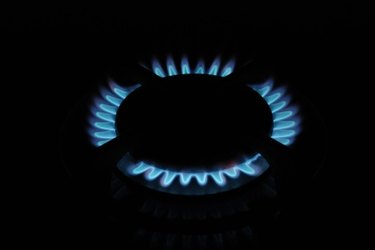 The Luxaire Company manufactures a variety of heating and cooling products for homes and businesses, including air conditioners, water heaters and furnaces. Luxaire furnaces offer high efficiency heating and many carry the Energy Star label. The furnaces are gas powered with an ignition source, replacing the need for a traditional pilot light. Luxaire furnaces also have a heat exchanger, blower motor and filtration system to clean air before distributing it through the home or business. Troubleshooting a Luxaire furnace is relatively simple and may help identify and resolve any problems.
Step 1
Ensure the furnace is properly connected to a working power supply and the gas valve is open if the furnace is not operating. Check and restart local fuses or circuit breakers if applicable.
Step 2
Stop and smell carefully around all sides of the furnace for the smell of gas. If gas is detected, leave immediately and contact your local fire department or gas company.
Step 3
Open the front access door and slide out the filter if the furnace is not working properly or heating well. Vacuum excess dirt from the filter with a small vacuum and rinse well with water. Allow to dry completely before reinstalling in the furnace and closing the front access panel.
Step 4
Turn the thermostat to the lowest possible setting if the pilot light goes out. Turn off the electrical power and open the front access door. Turn the gas control switch to "Off" and wait 5 minutes to allow any gas to exit the system. Smell carefully for gas and proceed after 5 minutes if no gas is detected. Turn the gas control switch to "On" and close the front access door. Restore electrical power. If the pilot light does not stay lit, turn off the furnace and contact an authorized service technician.
Step 5
Turn off the furnace and contact an authorized service technician if the LED light on the display is red and blinking rapidly, as this indicates an operation problem that requires professional assistance.
Warning
Add a carbon monoxide detector to any home or business with a gas appliance in use, as carbon monoxide can be deadly and is not detected by smell or taste.