Things You'll Need
Safety glasses

Tape measure

Straight edge

Pencil

2 treated pine boards, 2 inches by 4 inches by 24 inches

Treated plywood, 1/2 inch, 24-inches by 25-inches

Screw gun

16 wood screws, 1 1/2-inch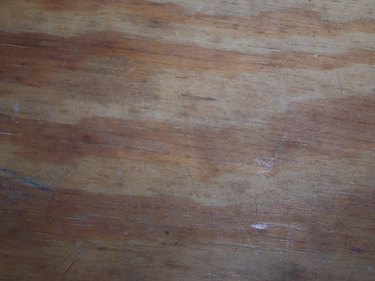 Threshold ramps can make moving jobs much easier. Many times when trying to move boxes with carts, whether moving in or out, there is a four-inch rise or drop. A threshold ramp eliminates dropping, or having to lift your cart or dolly. It will also make moving jobs less stressful when trying to manipulate heavy appliances in and out of homes. These types of ramps are simple in design and are less expensive to build than it would be to buy one that is already made.
Step 1
Draw a line from corner to corner on each pine board using your pencil and straight edge. The line should divide the boards into two equal halves.
Step 2
Cut along the lines of both boards so you have four equal size triangular pieces of wood. Lay these pieces on their 24-inch edges so they are parallel, and spaced 4 1/2 inches apart. The outside edges of the two outside boards should be 24 inches apart.
Step 3
Lay the plywood on the hypotenuses of the boards so the 25-inch edges are flush with the two outside boards. The 24-inch edges should be flush with the front and back of the ramp. Screw the plywood to the boards in this location, using 16 screws.
Warning
Wear safety glasses when using power tools.