Things You'll Need
Appliance-sized cardboard box

Tape

Metallic spray paint

Utility knife

Dowels

Aluminum pie plates

Large brads

Hot glue

Buttons

Bottle tops

Paint

Paint brush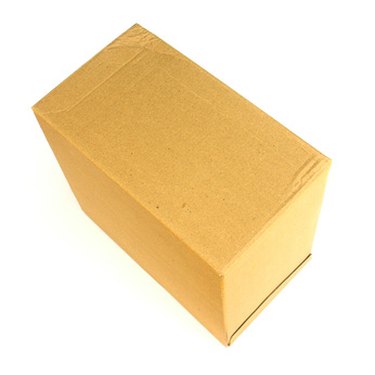 If you are looking for a family-friendly activity for your next block party or family reunion, steer guests toward discarded appliance boxes. Have each group build their own vehicle from a cardboard box used to hold a dishwasher, stove or even a fridge. Have paints and craft supplies on hand so that families can speedily create a stylish sports car. Give out prizes for the funniest or the most attractive vehicle, or stage a race--the fastest car gets bragging rights.
Step 1
Get an appliance-sized cardboard box from your local hardware store and tape the box closed. Use metallic spray paint to paint each side of the box. Allow to dry.
Step 2
Decide which is the top and which is the bottom of your car, and use a utility knife to cut the bottom out of the box. Cut three sides of the top of the box with your utility knife. Push the flap straight up to serve as your windshield. Cut the center square out of the flap so you can see through your windshield. Tape dowels from the top of the windshield to the bottom of the box to give support so it will stand up straight.
Step 3
Cut an "L"-shaped flap into each side of the car to serve as doors. Use aluminum pie plates as a template to cut out eight cardboard circles to use for the wheels. Glue two circles together and cut a hole in the center. Insert a large brad in the hole and use it to attach the wheels to the car. Turn the car upside down to open up the brads on the inside so that the wheels actually turn.
Step 4
Accessorize your car by gluing the pie plates to the front as headlights. Use paints, buttons and bottle caps to create dashboard instruments.