Things You'll Need
Pencil

Red paper

Green paper

Yellow paper

Scissors

Tape, glue

Crayon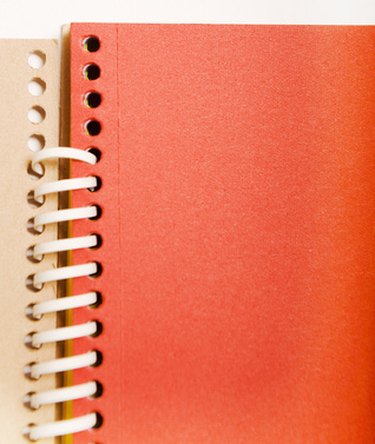 "Blue's Clues" was a long-running children's television show. "Blue" is a dog who solves everyday mysteries by writing clues in her special notebook. Her notebook is called the "Handy Dandy Notebook." Make your child his very own notebook so he can solve mysteries right along with Blue while watching the show. This is also a good idea for party favors or a craft for a group of preschool aged children.
Step 1
Trace the shape of a large armchair onto your red paper.
Step 2
Cut out the chair. Trace around its edges with a black marker and add details. The chair in "Blue's Clues" had spirals on its upholstery.
Step 3
Tape the chair on to a piece of green paper that will fit on the cover of the small notebook.
Step 4
Attach the green paper with the red chair on it to the notebook cover using tape.
Step 5
Attach a few pieces of the yellow paper inside the notebook using tape or glue. Blue always writes on yellow paper. You can remove some of the paper that came in the notebook if need be.
Step 6
Add a fat crayon to write clues.