Things You'll Need
Business plan

Paint

Airbrush

Compressor

Stencils

Website

Fliers

Business cards

Banner

Tent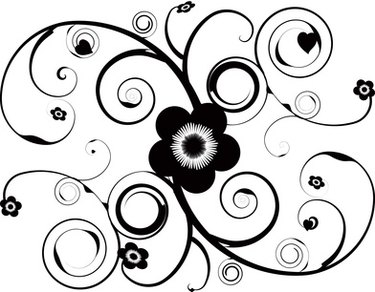 Airbrush temporary tattoos, which last up to 10 days, are an inexpensive and low-risk alternative for those looking to obtain the sleek look of a tattoo without the long-term commitment. You can set up shop at local malls, beach boardwalks, concerts or downtown locations, or rent a booth at fairs and festivals around town. Additionally, it's a business that can cater to birthday parties, girl's-night-out events, bachelorette parties or passion parties. Design one-of-a-kind artwork for your clients, or purchase stencils if you lack artistic talents.
Step 1
Identify local competitors and learn their rates, techniques and services to determine how you will compete. You may find a particular area is wide open or that competitors aren't all that professional. Carve a niche for yourself by designing your own stencils, offering professional, reliable service and making a concentrated effort to market your business. Then, create a business plan that details your training, business expenses (such as cleaning products, stencils, gas, paint, airbrush, employees, website, marketing materials and car maintenance), the annual business permit fee and business insurance.
Step 2
Learn the skill behind airbrush tattoos by enrolling in a one or two-day course. Choose a course that will allow you to experiment with a variety of airbrushes as well as teach you how to move the stencil smoothly along the body, use multiple colors and stencils, and develop custom-made stencils.
Step 3
Purchase supplies and equipment, which include rubbing alcohol, swabs, table and chairs, carrying case for materials (sporting your logo), setting powder, booth tent, gloves, carbon-dioxide tank, stencils, glitter, paint and airbrushes. If you intend to design your own stencils, look into purchasing design software such as Photoshop. Alternatively, cut back on your expenses by learning GIMP or Paint, which are free software design programs you can use to design stencils.
Step 4
Develop marketing materials such as vinyl banners for your booth, business cards and fliers. Purchase a website for your business. Take pictures of your work to post on your site.
Step 5
Create care cards to distribute to customers. These detail how to maintain temporary tattoos to get the most use out of them.
Step 6
Set your rates based on the size of the stencil, paint used, labor involved and desired profit margin. If hosting parties, set an hourly rate that will allow you to turn enough of a profit to account for your expenses.
Step 7
Set up a booth at fairs and festivals. Contact your tourism department to learn of upcoming events. Additionally, contact local malls or theme parks about renting booth spaces.
Tip
-- Offer to set up shop at fundraisers for a reasonable exchange. Subtract the cost of labor and supplies and then donate the rest of the proceeds. -- Offer to make stencils of any design. -- After you've created a name and logo, you'll want to take the next steps to establish a professional business. Obtain a business permit, sales tax permit and business insurance. -- If you have any artistic ability, consider offering face painting to the younger crowd as a way to supplement your income. -- Henna tattoos are quite popular. It may be worthwhile to expand your horizons and offer them.