Things You'll Need
Large pot

17 oz.. fresh fruit juice

Spoon

Sterile container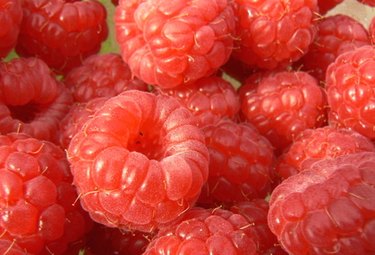 A wine finishing pack (or F-Pack) is concentrated fruit juice used to add sweetness, aroma and flavor to wine during the wine-making process. The F-Pack is generally made from the same type of fruit juice that is being used to make the wine, although different juices can be used to adjust the flavors. F-Packs are used in the production of sweet and dessert wines; the F-Pack is added after the fermentation has stopped turning sugar into alcohol. A similar method is employed in German wine-making, where it is called Süssreserve.
Step 1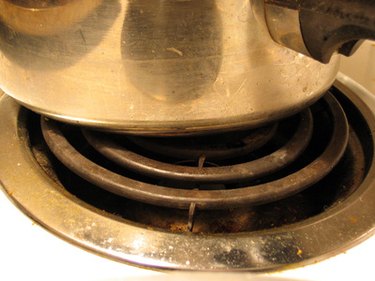 Place the large pot on the stove and turn the heat to medium-high.
Step 2

Pour the fruit juice into the pot and stir slowly with the spoon for about 10 minutes to ensure the juice does not scorch, just until the juice begins to simmer.
Step 3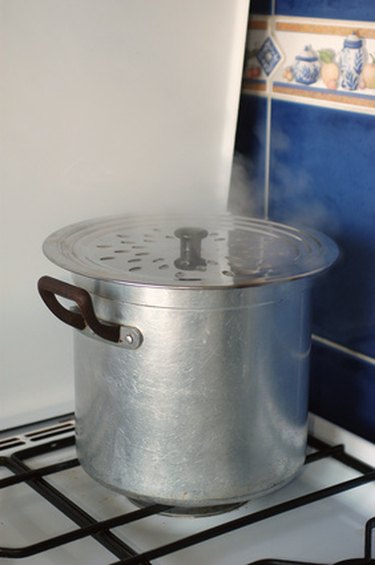 Turn the heat down to medium and continue to simmer the juice for one to two hours, stirring occasionally, until the volume of liquid in the pot is reduced by half.
Step 4
Remove the pot from the stove and allow the concentrated juice to cool.
Step 5
Place the juice into a sterile, airtight container until ready for use. This process makes approximately 500 mL of concentrated juice, which is appropriate for 6 gallons of wine.
Tip
If the F-Pack will not be used immediately, add potassium sorbate to the concentrated juice to ensure the juice does not spoil or ferment. Mix a few different types of fresh juice together before heating to make the final juice concentrate more complex.
Warning
Bringing the juice to too high a boil or letting the juice scorch will result in cooked fruit and caramel flavors.