Things You'll Need
Wine bottle

Drill with glass drill bit

Christmas lights

Glass paint

Paintbrush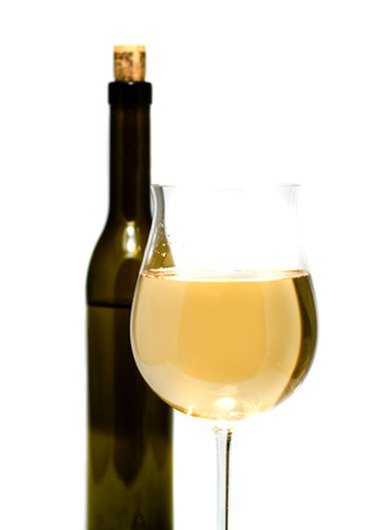 Once you finish a bottle of wine, you may wonder what you can do with the empty bottle besides throwing it out. Decorating these empty bottles can be a fun activity to take on with friends or family. While there are certainly many ways that you can embellish wine bottles, turning them into a mood light is useful and easy, too. As you decorate your bottle, be creative and make it a piece of art.
Step 1
Choose a wine bottle and clean and dry it thoroughly. Wine bottles typically come in brown, green and clear glass. All three of these colors will allow light to shine through.
Step 2
Drill a hole in the bottom of the wine bottle using the glass drill bit. Make sure the hole is large enough for you to fit the Christmas lights into the bottle.
Step 3
Feed the lights into the bottle, filling it up.
Step 4
Paint a design on the wine bottle using your paintbrush and paints suitable for glass. Wine bottles have flat sides that make an excellent canvas for your artwork. Craft stores have a wide selection of paints and colors to choose from.