Things You'll Need
Water

Vinegar

Spray bottle

Cleaning cloth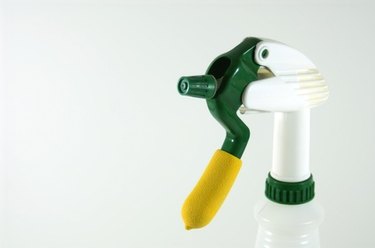 A wood stove provides heat and warmth by the use of wood burning. As the wood burns, it leaves smoke and soot stains on the glass partition of the wood stove's door. While you may think some simple window cleaning solution will take care of the problem, remember that many cleaning products are chemically-based and flammable. Instead of using these products, keep your home and family safe by using an inexpensive homemade cleaning solution.
Step 1
Pour 1 cup distilled white vinegar and 2 cups water into a spray bottle.
Step 2
Allow the wood stove to cool until it is safe to touch.
Step 3
Spray the solution onto the outside of the wood stove glass, and wipe clean with a cleaning cloth. Repeat until you have removed all residue.
Step 4
Open the wood stove door, and spray the vinegar solution onto the inside of the glass door. Let it sit for 30 seconds to loosen the smoke and soot.
Step 5
Scrub the glass with a cleaning cloth. Repeat as needed until you have removed all soot, and the glass is clean and transparent.