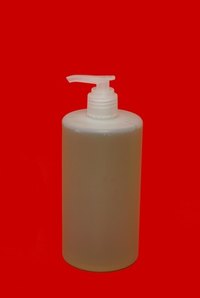 One way to become more thrifty is to make your own soap. A liquid soap is more practical than a solid soap, since you can use liquid soap to wash your hands or to do the dishes. Making your own liquid soap solution isn't hard and requires just a few ingredients.
Things You'll Need
2 cups liquid castile soap
Bowl
1/2 cup water
2 drops lemon essential oil
1/2 cup distilled vinegar
Dish soap bottle
Pour your liquid castile soap into a bowl. You can purchase liquid castile soap online if no store near you sells it.
Add water to the soap and mix it.
Add the lemon essential oil and distilled vinegar, then mix all of the ingredients.
Pour your soap solution into the dish soap bottle.