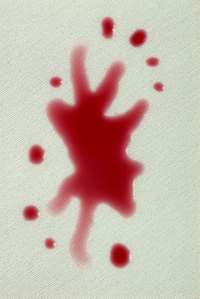 As if an ink stain wasn't bad enough, a red ink stain seems to blare from your apparel, making it all the more noticeable. From a forgotten pen in your pocket as it goes into the wash to a careless brush with a pen across your clothing, ink stains happen. Fortunately as easily as these stains make their way onto our clothes they are just as easily removed. With a few items you may already have at hand ink stains can be eliminated.
Things You'll Need
Milk Method
Place the section of the garment with the stain into the milk.
Allow the stain to soak in the milk for at least an hour.
Change out the milk as it becomes inky and repeat with fresh milk until the stain is gone.
Rinse the area under running water and launder immediately.
Vinegar and Cornstarch Method
Mix together white vinegar and cornstarch into a thick paste.
Lay the garment flat with the stain facing up.
Dampen the stain with white vinegar.
Apply the paste to the stain with a clean cloth.
Allow the paste to dry and launder the garment as usual.