Things You'll Need
Microsoft Paint

Digital photograph

Printer

Paper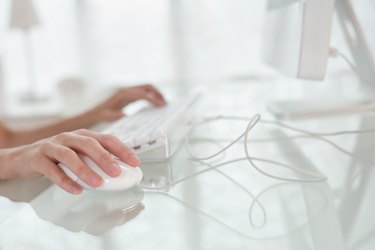 It's not necessary to buy expensive cropping equipment to make your photos square. Resize any photograph to 3.5 inches by 3.5 inches using your computer without any special software or equipment required. Smaller square photos are great for creating photo cubes, wall hangings, personalized quilts and custom coasters. You could also use them in scrapbooking, cardmaking and other craft projects that do not allow enough space for large pictures.
Step 1
Open a new document in Microsoft Paint or similar software. Click on "File" and select "Open." Choose the photo you want to resize to 3.5 inches by 3.5 inches and click "OK."
Step 2
Go to "Image" in the menu bar at the top of the page and click on "Attributes." You could also click "Ctrl + E" on your keyboard to open the attributes menu.
Step 3
Change the unit size to "Inches" and then change the number in the width and the height to 3.5. Click "OK" to resize the photo in the document.
Step 4
Place a sheet of standard photo paper in to the printer as the manufacturer directs for this paper type.
Step 5
Click "File" and select "Print." Choose your printer and then follow the on-screen instructions to print your photograph.