Things You'll Need
Glass pane

Glass cleaner

Paper towels

Fine-grain sandpaper

Krylon Looking Glass Mirror Like paint

Frame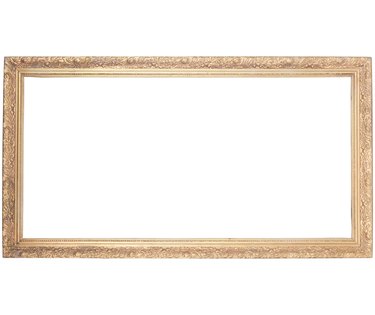 A mirror can be a beautiful addition to home decor. However, it can be rather expensive to buy. Also, getting one in the appropriate size or design can be difficult. The idea of making a mirror seems daunting, but you can make a mirror with a few simple steps. All you need is a pane of glass, the right kind of spray paint and a frame.
Step 1
Clean your pane of glass thoroughly. You can use glass cleaner or a homemade vinegar solution: 1/2 cup of non-sudsy ammonia, 1 cup of white vinegar and 2 tablespoons of cornstarch.
Step 2
Sand the glass carefully with fine-grain sandpaper on the side you intend to paint.
Step 3
Clean the glass again to remove all the grains and leave you with a smooth surface.
Step 4
Paint the sanded side of the glass only with Krylon Looking Glass Mirror Like paint. Follow the directions carefully, and be sure to cover the entire surface. Allow the paint to dry for at least an hour.
Step 5
Set your mirror in the frame of your choice.
Tip
Make sure you clear away all debris before and keep debris away during your painting session, or your mirror will show flaws.
Warning
Do your painting in a well-ventilated area.