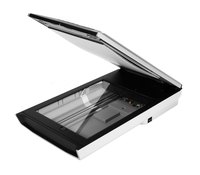 Create PDF patterns to share sewing, knitting, woodworking or other craft ideas. A good printable pattern requires a good initial design and smart layout and pattern creation. Whether you distribute your PDF pattern files for free or opt to sell them online, a good quality, well-designed PDF file will make your pattern a success. With a bit of knowledge and free PDF creation software, you can make your pattern designs available.
Things You'll Need
Photo editing software like Adobe Photoshop or GIMP (see Resources)
Adobe Acrobat professional or PDF creation software (see Resources)
Scanner
Create a printable template for your PDF pattern either by hand with a ruler and pen or by opening a new file in your photo editing software and setting the dimensions. Make your printable template 6 5/8 inches wide by 10 1/32 inches high.
Print, draw out or photocopy as many templates as you will need for your pattern. Fold the page margins under, leaving just the template revealed.
Tape the templates together and trace your hand-drawn pattern pieces onto the templates. Copy all pattern markings. Use a ruler to draw a 4 inch by 4 inch reference square on one of the templates. Label this square with its correct measurement.
Disassemble your pattern, arranging template blocks in a logical order for reassembly.
Scan the template with the 4 inch by 4 inch square and import it into your photo editing program at 300 dpi. Select an area 1/4 inch outside the template and copy. Paste into a letter-size document. Print and measure your square. Check to see that your reference square measures 4 inches by 4 inches.
Scan all remaining template pages. Select 1/4 inch outside the template and copy each onto a new letter size document. Save each page.
Create instructions and a title page for PDF patterns in Adobe Photoshop or your word processing program.
Combine your files into a single PDF to create PDF patterns. Use Adobe Acrobat Reader Pro by selecting "combine files" and inserting each file in order. Or use Open Office instead of Adobe Acrobat by inserting each file one at a time, then saving as a PDF file.