Things You'll Need
Broom

Double-sided tape

Utility knife

Seam adhesive

Carpet roller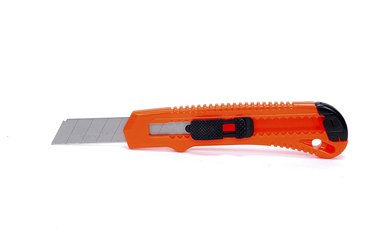 Outdoor carpet comes in a wide range of types and textures. Grass carpeting can be used on any outdoor area not exposed to weather, and plush carpeting can be used on covered decks. Choose a carpet that is comfortable to your feet, stain resistant and able to withstand rain. Buy a style that complements the aesthetics of your home's interior or outdoor theme. Properly lay your carpet down so you get years of durability as well as comfort.
Step 1
Install your carpet when the weather is dry for a few days with low humidity. Sweep off any dirt and debris from the deck. Unroll the carpet and allow it to expand for at least an hour.
Step 2
Place doublesided tape around the entire perimeter of your deck. Refrain from taking the paper off the top of the tape. Center your carpet so a 3-inch gap is between the walls and edge of the deck.
Step 3
Press the carpet next to the wall. Use a utility knife to make vertical cuts down the carpet. Cut V shapes into the corners.
Step 4
Make carpet seams if your carpet doesn't cover the entire deck. Place double-sided tape where the seams will be located. Overlap the carpet by 2 inches. Cut through both carpets, so they butt up against each other. Apply seam adhesive to the edges of the carpet and butt both carpets together. Remove the top paper of the protective tape and place the seams over the top.
Step 5
Take the paper off the top portion of the double-sided tape. Roll over the carpet with a carpet roller so it attaches itself on the adhesive tape. Make sure to roll over the seams. Trim any edges.
Tip
Use a double-sided tape that is resistant to water and mildew.
Warning
Avoid smoking while working with seam adhesive as it is flammable.