Although stainless steel is a very resilient material, caution must be used when cleaning it. In spite of its name, "stainless" steel can, in fact, pick up stains during use. Cleaning discolored stainless steel cookware can be tricky, since some commercial products can leave stains or even corrode the finish if not used properly. It's usually best to stick to simple cleaners for best results.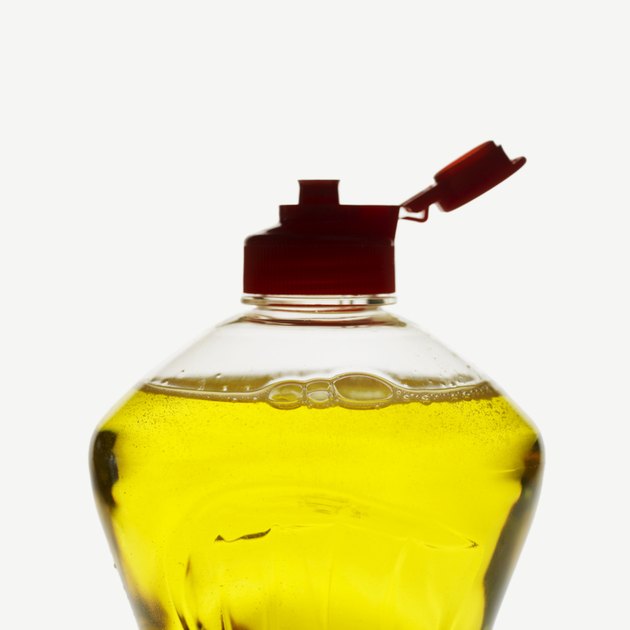 Things You'll Need
Soap

Water

Sponge

Dishclothes

Vinegar

Baking Soda
Step 1
Wipe down the cookware using a damp cloth dipped in warm, soapy water. Dry gently with a clean dish towel.
Step 2
Use a mixture of baking soda and water, if the stains remain. Wipe in the direction of the cookware's grain. Pots and sauce pans will have a noticeable grain in the metal. Rubbing in the direction of the grain will help to protect the stainless steel pot's finish.
Step 3
Scrub off stubborn stains using a nylon or plastic scrubbing pad and hot water. Avoid using a stainless steel scouring pad to avoid scratching the surface.
Step 4
Wipe off the cookware using a soft cloth soaked in vinegar oth. Or, use rubbing alcohol instead of vinegar.
Step 5
Rinse the cookware in warm water to remove any soap, vinegar or baking soda residue.
Tip
After drying off the cookware, apply a few drops of olive or vegetable oil to the utensils and rub with a soft cloth. This will help protect the utensil's finish and give it a nice finish. Be sure to follow the manufacturer's guidelines when cleaning cookware.
Warning
Never use cleaners that contain chloride, which will ruin the cookware's finish.